Roland Digital Piano
Design Awards
In 2015, Roland challenged designers across the planet to create a
brand-new digital piano concept. Now, meet the winning entrants who are
rewriting the rulebook…
For almost 300 years, the piano has enriched our lives with its expressive sounds and played a central role in our musical culture. Roland has been at the forefront of piano innovation since the release of our first all-electronic piano in 1973. In the summer of 2015, raising the bar once again, our next-generation high-end Roland digital pianos debuted with modern digital features housed inside luxurious cabinets. With the Roland Digital Piano Design Awards, we took another leap forward in digital piano design and technology, breaking free from traditional forms and sounds. In collaboration with the planet's most forward-thinking designers and artists, we set out to push the boundaries and explore the future of digital pianos. The results are in…
Theme
Unleash
We set out to find a digital piano concept that breaks with tradition and
creates a new style and sensibility for the instrument.
Grand Prize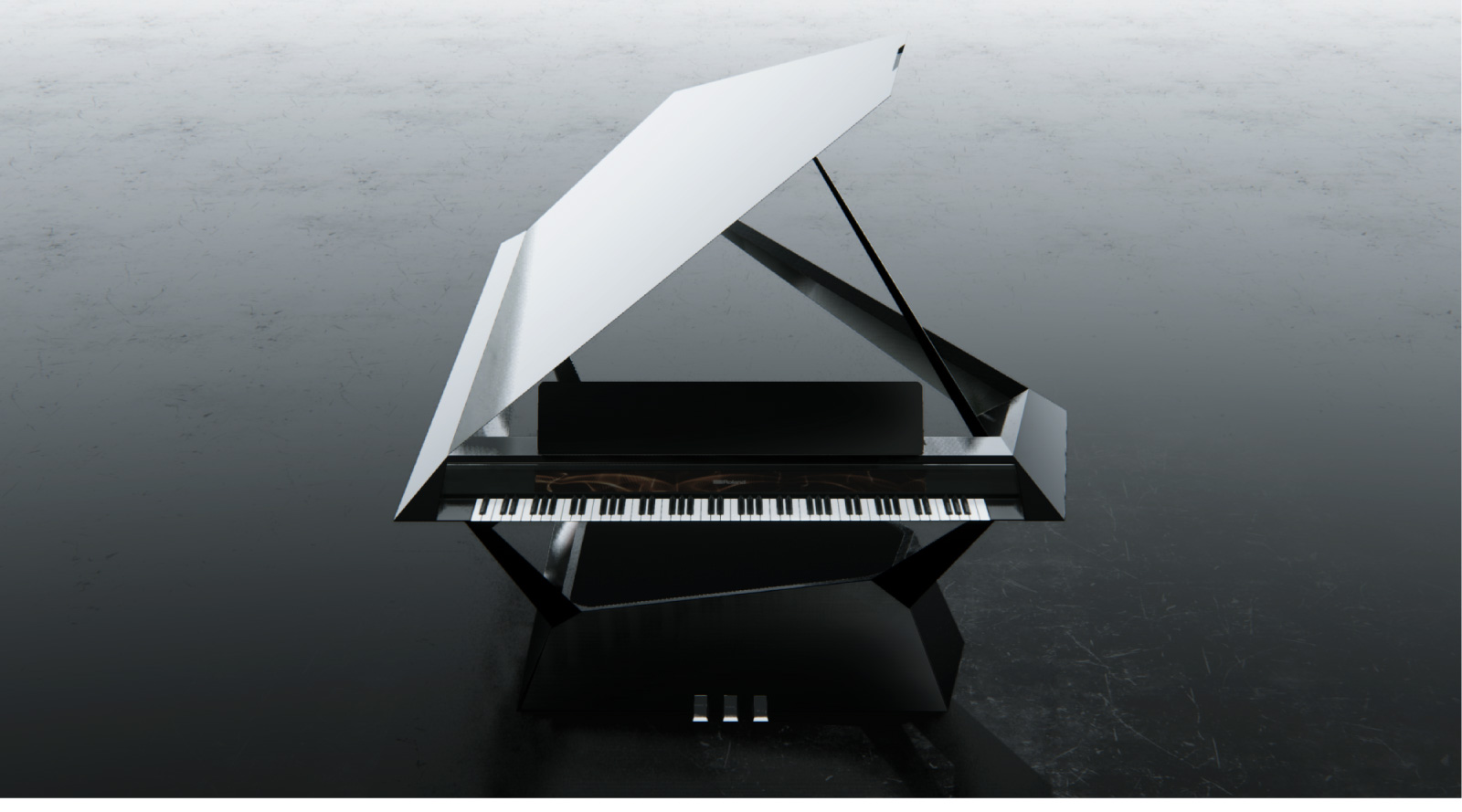 Gallery
Facet Grand Piano
The Facet Grand Piano is designed with two keywords in mind: "unique" and "elegance." All of the speakers are placed within the base sound chamber not only to boost the sound quality, but also to introduce a new design that challenges current perceptions. The solid base produces accurate and excellent sound quality that will be sure to astound audiences, while the absence of a soundboard completes the instrument's modern expression. The lid's function is also critical, serving as the canvas for audio reproduction, with soundwaves bouncing off it towards the audience. Unlike other digital pianos, it has a full touchscreen for interfacing with other digital enhancements. The Facet is a true vision of the future, breaking with traditional styles and methods of piano construction.
Comment from the Designer
First of all, I did not expect to win the Grand Prize, and I really appreciate Roland for giving me this great design prize. In my initial design concepts, I focused on how to translate an iconic grand piano's design to a piano of the future. I was thinking through many different perspectives of the piano. Then I decided that putting a speaker at the bottom of the piano would allow me to maintain the design essence of the piano while also enabling me to give it a futuristic look. I give thanks to my mentor, Tim Tan, who gave me good advice, and to everyone who decided to choose me for the Grand Prize.
Comment from Roland
The basic structure of this piano cabinet design is truly striking, seemingly "floating" on the base unit, which is equipped with the sound system. The sound is generated from the base unit through the outer frame and reflects on the piano's top board. This audio process is a unique concept that takes full advantage of a digital piano's potential and enhances it. This design offers a fresh, innovative appearance while keeping the logical structure of the piano. Its attractive form, realized through polyhedron styling, is visually stunning and well deserving of the Grand Prize. The design idea leaves room for further development with the projection of lighting and visual elements on the top board in addition to the sound.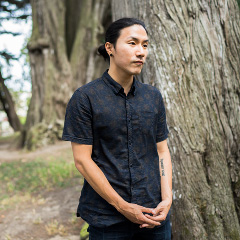 Designer's Profile: Jong Chan Kim
Jong Chan Kim / JC Kim was born and raised in Seoul, South Korea. In 2008, he began his major, Industrial Design, at the Academy of Art University in San Francisco, and he graduates in 2016. When JC Kim designs, he tries to think about how products relate to our lives and how he can make them easier and better. He hopes he will be one of the designers whose work finds solutions in a world of challenges.
Excellence Award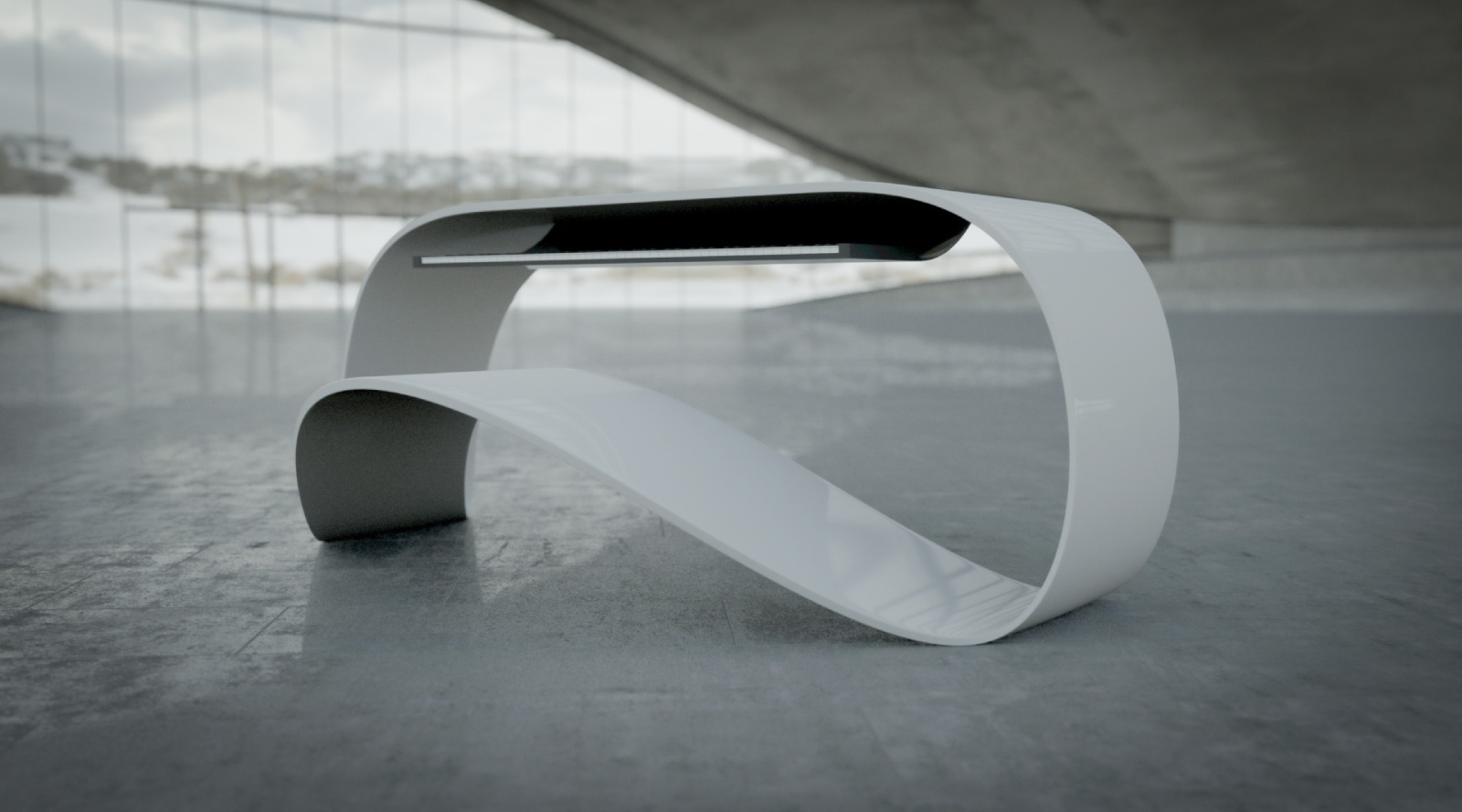 Gallery
SONUS
Sound waves, harmonic fusion, infinity—the Roland SONUS makes visible what sound waves generate, from vibrations to shape; a piano design as elegant, fluent, continuous, and eternal as the infinite movement of the music. The keyboard appears from under the glossy surface of the black or white top, while the integrated piano seat flows from this dynamic shape naturally. The Roland SONUS reflects a constant state of motion, embodying the infinite waves of music.
Comment from the Designer
I want to thank Roland for this amazing opportunity. I read that four-and-a-half out of every five graphic designers work while listening to music, so both music and design share a lot in common, especially in terms of creativity. Both seek to establish some kind of connection, imparting a carefully crafted message into everyone's psyches where, hopefully, it will resonate for hours, days, and months to come. It's a magical balance. My passion for design has always guided my life to find the limits of my fantasy. During these years I've learned a lot, and now it's my job. I'm very lucky, not just because my results were seen as art, but because the earnestness of my work was perceived as the honesty of my ideas. I strongly believe that creativity entails a huge responsibility—it shows the way we are. But at the same time I've always respected other ideas. Sometimes the challenge is not to create new products, but to find harmonic solutions; looking at the shapes around myself in order not to change their nature but to combine them and create new items. I want to dedicate this award to my father, hoping he's smiling proudly from up above. And a special thanks to Camilla Bellini and Andrea Russo for supporting me in this project.
Comment from Roland
By seamlessly connecting the piano body and piano bench with a circular ribbon-shaped design, this dynamic, light-touch digital piano achieves a sublime and elegant interpretation of the iconic concert grand piano, and has deservedly earned the Excellence Award. Practical usage solutions such as weight balance or treatment of pedals during the performance are yet unknown, and elements of depth to enhance the feel of the concert grand piano are needed.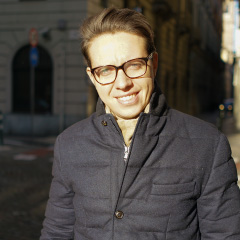 Designer's Profile: Nicola Russo
Creative director and digital graphic design expert Nicola Russo was born in Italy in 1981. His professional story begins in 1997, when he took his first step in the world of interior design and computer graphics. Studying at the Civil Engineering University gave him the chance to start testing his design creativity and engineering management skills, exploring new worlds including virtual mechanics applications and aeronautics studies. In 2016, he's working at a well-known communication agency in Turin, where he dedicates his efforts as a designer and 3D lead artist to searching for new digital expressions and shapes.
Incentive Awards
Black Swan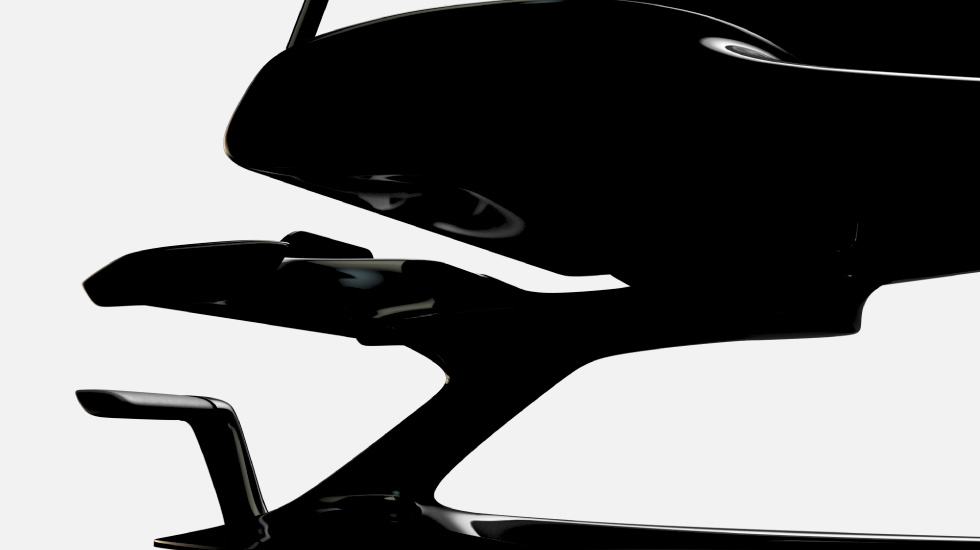 Each element of this design, from the keyboard to speaker box, is independently shaped, connecting with a stay that extends from the V-shaped foot section. This dynamic, seemingly floating cabinet design is only possible on a digital piano. The highly evaluated design leaves room for further refinements by streamlining the redundant parts found in the detailed modeling.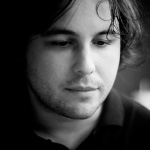 Designer's Profile: Matei Cristescu
Matei Cristescu was born in the Romanian city of Focsani in 1986. He went on to study at the High School of Fine Arts in Focsani and graduated from the University of Architecture and Urbanism of Bucharest. He started his career focusing on interior design, 2D/3D visualizations and animations, and architecture projects. Before opening his own studio in Bucharest in 2015, Cristescu gained seven years of experience in interior design, automotive design, 2D/3D, industrial design, and the gaming industry. His powerful design artistry gave him the chance to be a design director in the automotive industry in Modena, Italy. Matei Cristescu currently has his own architecture studio, Vizdevelopment, based in Bucarest.
Amber Unleashed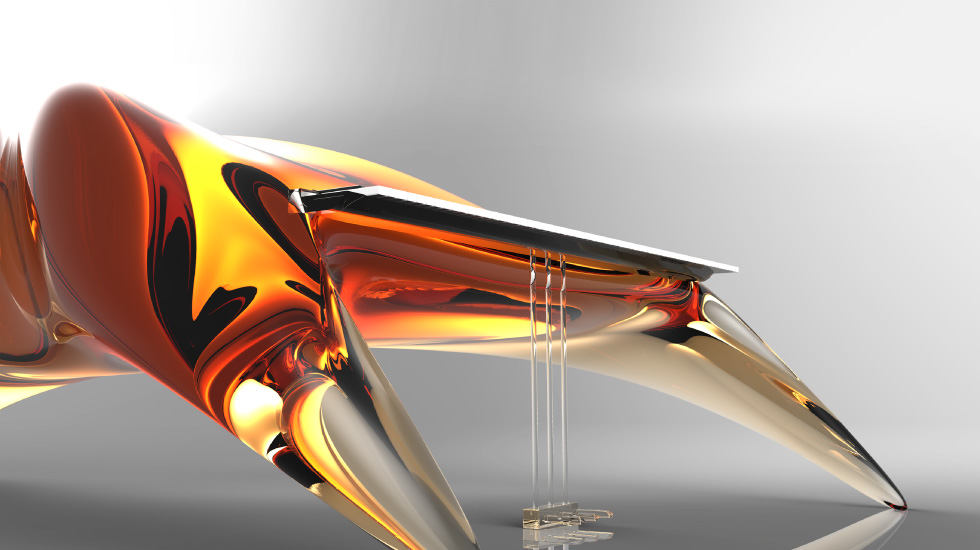 This innovative piano design presents a very aggressive and organic tone created from its fully integrated form and unique approach to its cabinet material. This highly acclaimed design addresses overall styling and material feel, and would be more complete if it also addressed other necessary elements for a digital musical instrument such as sound flow process.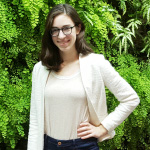 Designer's Profile: Rebekah Winegarner
Rebekah Winegarner is an Industrial Designer from Kansas City, USA. Currently, she is in her junior year at the University of Kansas, and has worked with Bayer Health, Sphero, and Intel, among others. She loves designing consumer products, and strives for a workflow that strikes a balance between digital- and craft-based iteration. Her designs are influenced by her background in sculpture and fine art, and when she takes breaks from projects, she enjoys painting, extending her German vocabulary and experimenting with digital fabrication.
space classica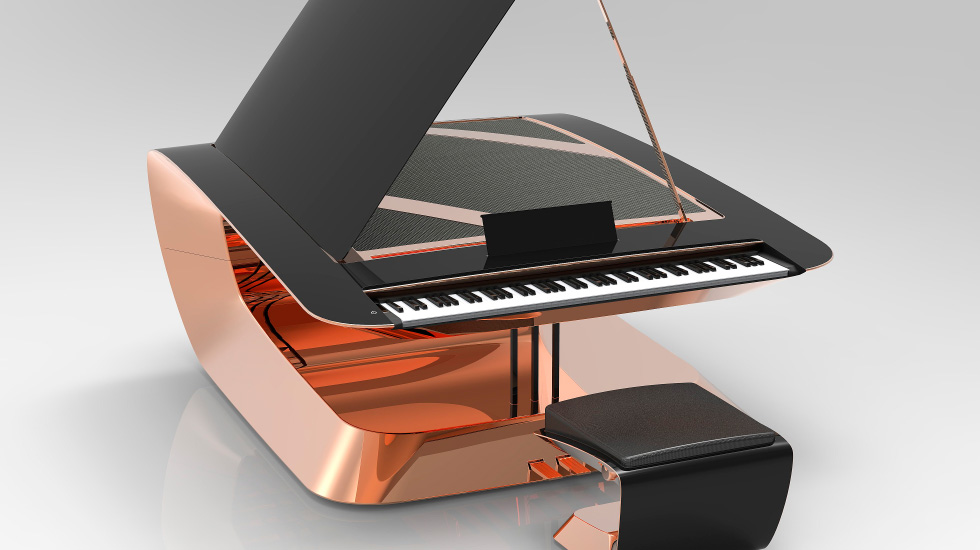 The space classica's dynamic and sophisticated form and selection of materials establish luxury and presence, with the shape of this piano achieving a high level of refinement. This design, while highly commended, could be also applied to an acoustic piano design due to the size of its body, and thus limits the unique advantages derived from a digital piano.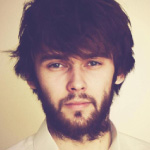 Designer's Profile: Tomasz Miłosz
Tomasz Miłosz was born in Sieradz, Poland, in 1989. He graduated from the Higher School of Art and Design in Łódź with a master's degree in industrial design. For his master's thesis he received a Joint Rector's Award for the best graduate. During his school years he designed packaging nominated for the Art of Packaging 2010 title. He was also awarded in the Mazda Design 2015 competition in the sports car category. Working as a freelancer, he is involved in both socially useful and concept-driven designs.
emptiX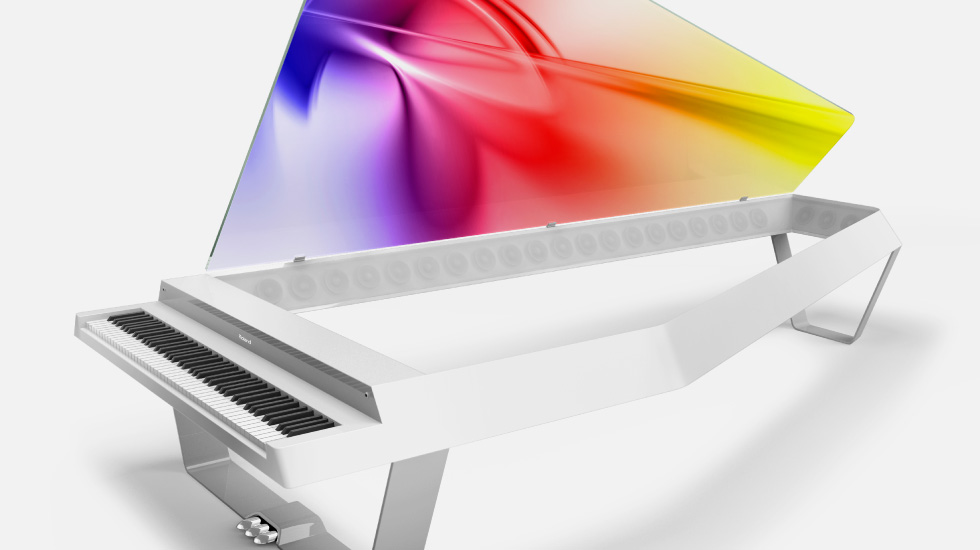 The highly innovative concept of projecting images onto the digital piano's transparent top board, while installing the speakers and projector onto the outer frame of the piano cabinet, inspires new possibilities for the digital piano as a digital device. While logical styling supports the design, we look forward to further design developments based on the emotional and elegant ideals for a concert grand piano.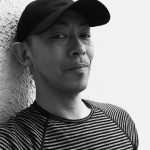 Designer's Profile: Naohisa Uchiyama
Naohisa Uchiyama works as an art director at an ad agency in Tokyo. His clients come from a variety of sectors, including musical instruments, cosmetics, and cafes. He is strongly influenced by Donald Judd's minimal art style and Jean Prouve's efficient and logical style. He also loves flower design by Daniël Ost. He is now considering the integration of Sencha (Japanese green tea) and contemporary art.
Swan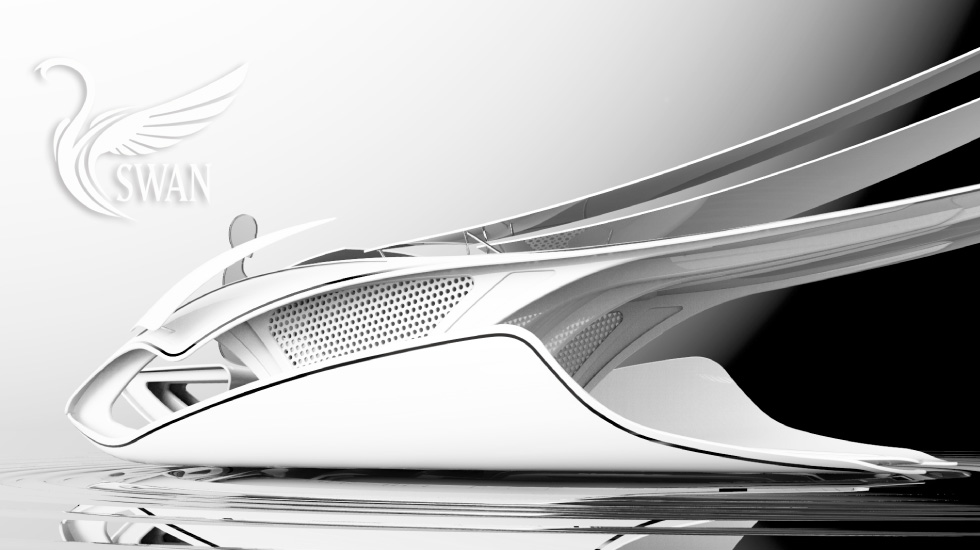 The streamlined form of this piano design combines lightness and dynamic volume. Featuring striking retracting flaps, this highly regarded design leaves room for improvement, as it needs to address the beneficial characteristics exclusive to the digital piano.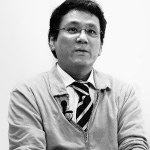 Designer's Profile: Taro Saito
After graduating from a technical junior college, then the College of Art and Design at Musashino Art University, Taro worked as a product designer in the car and home appliance industries. Now a freelancer, he is an expert in general product planning, industrial design, and graphic design. He received the 2015 Good Design Award for his mobile device accessories, thanks to his wider vision and experiences.
Review
The Roland Digital Piano Design Awards contest was open to all designers and design students worldwide. Entrants were challenged to conceive a futuristic digital grand piano that breaks away from tradition, focusing on the look and outer structure of the piano, with the option to propose alternative digital functions and sounds as part of their concept. Entries were judged on criteria such as originality, aesthetic superiority, elegance, and incorporation of digital piano benefits, all under the contest theme "Unleash." Winners were selected from more than 128 entries from all over the world, as evaluated by a judging committee consisting of professionals and experts from Roland Corporation. They selected one Grand Prize and one Excellence Award. Originally, one Incentive Award had also been planned, but five were awarded based on the large number of high-caliber entries. The Grand Prize design, Facet Grand Piano, was selected because it was accurately, attractively, and uniquely structured as a concert grand piano. SONUS, which received the Excellence Award, was praised for its elegance and uniqueness, having both the piano body and bench on a single, continuous ring.
A Message from the CEO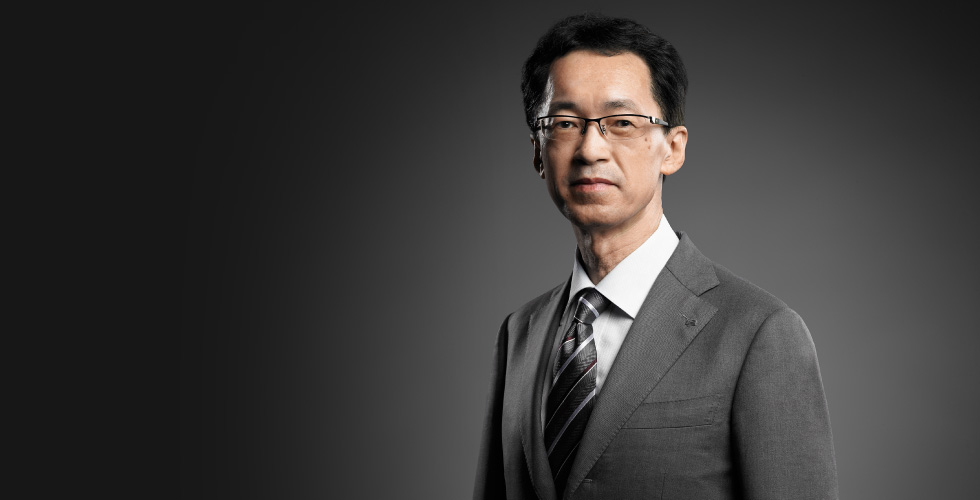 Since our formation, Roland has continued to address the future of the piano. We have strong passions to deliver the best digital piano to the customer using our latest state-of-the-art technology. As a result of our long-term research and development, the quality and performance of our latest digital pianos have been drastically improved thanks to the evolution of the sound source, keyboard, and sound system. However, our journey to explore the outer limits of the piano has just started, and we understand that digital pianos still have so much possibility to expand. By launching the Roland Digital Piano Design Awards, we hoped to work with young and talented designers across the planet without the limitation of conventional thinking and approach. Entrants were asked to design their ultimate piano under our guiding theme of "Concert Grand Piano." We received many superb works and new concepts from all over the world, and we are extremely impressed with the results. The response to these awards has made us recognize once again just how much interest and passion there is for the piano in 2016. From here, we will keep pushing to develop the ultimate concert grand piano, an instrument that offers appearance and expression in perfect harmony.